Carrie Arnold, PhD, FT, M.Ed., RSW, CCC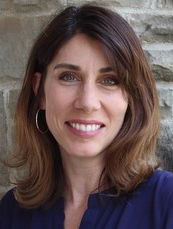 Carrie Arnold obtained a Bachelor of Arts (Honours) in Psychology, a Master of Education (Counselling), both from the University of Western Ontario, and Ph.D. (Psychology) from Saybrook University in the Consciousness, Spirituality and Integrative Health specialization. She works as a counsellor, educator, and researcher, and has authored articles on issues related to the experiences of adolescent girls, attachment and loss, and edited a volume regarding bereaved children and adolescents. Additional research interests include medical assistance in dying (MAID), support following marital separation, and the use of photo narrative with bereaved university students. Dr. Arnold is currently an assistant professor, thanatology, at King's University College at Western University.
---
Mary Lee Felder MSc., RP., CT.
Life after Loss Transition Specialist and Therapeutic Bereavement Counsellor
In the position of Bereavement Counsellor for Chatham Kent Hospice, support is provided to individuals and their families who have experienced a loss that has become complex by interfering with natural coping and resilience responses. As a part of the new "Wellness Within" programming at Hospice, alongside our growing team (Coordinator, Recreational and Music Therapists ) and CKH volunteers and  Staff , we are connecting our ' Hospice Hub' to associated community agency partners/organizations (The Hive), as we endeavor to work together with them to deliver services, according to the mandates outlined for  "Compassionate Communities"  of care: by providing coordinated assistance and resources to those individual's impacted by grief, transition or change that has overwhelmed their natural capacity to participate fully in daily life. In addition to my CKH counselling role, I am available to also provide independent consulting, counselling and companioning education and supports, as a Registered Psychotherapist (RP), internationally Certified Thanatologist (CT) and a MSc. in Bereavement Studies, (conferred by the Royal College of Surgeons in Ireland, Dublin, Ireland), as requested or required.
---
Darcy L. Harris, Ph.D., FT
Darcy Harris is an assistant professor of Thanatology at King's University College at Western University in London, Ontario, Canada. She also maintains a clinical practice with a specialization in issues related to change, loss, and transition. Dr. Harris is an author and lecturer on topics related to grief and loss, and she has published many articles, book chapters, and books including, Counting Our Losses: Reflecting on Change, Loss, and transition in Everyday Life (Routledge), Grief and Bereavement in Contemporary Society: Bridging Research and Practice (Routledge), and Principles and Practice of Grief Counseling (Springer).
---
Brad Hunter
Brad began his career in cemeteries and crematoria in the early 1970's, coinciding with the beginning of formal meditation practices.  Over the last ten years he has also been certified as a hypnotherapist specializing in anxiety, grief and trauma.  At the same time, Brad has begun to assist others with their meditation practices.  Besides facilitating bereavement support groups, individual counselling and group meditations, he is also published in psychological and spiritual journals, while presenting workshops and brief retreats around death, dying & bereavement.
---
---
Rebecca Machado, M.Ed., RP, CCC
Rebecca is the Executive Director at Daya Counselling Centre. She joined Daya in 2007, and has served as volunteer, intake coordinator, and psychotherapist before moving into her current role in April 2016. She also teaches in the Thanatology program at King's University College. Rebecca is passionate about inviting open discussion about difficult topics, and believes in the power of each individual to find healing and hope even in the most painful circumstances.
---
Carolyn Nixon
"When Carolyn Nixon received her funeral directors license over 25 years ago, in May 1987, there were not many females working in this male-dominated profession. Over the years she has assisted numerous families during this difficult and emotional time in their lives, while working in many cities throughout Ontario and currently assists families at Westview Funeral Chapel in London. Since then, she has received her certificate from the "Life Threatening Illness, Death & Bereavement" program in Toronto which assists her greatly when dealing with people with terminal illnesses while prearranging their own funeral. Carolyn believes in community involvement and is proud to have been on the Board of Directors for Bereaved Families of Ontario and Mothers Against Drunk Drivers in recent years as well as many other groups and organizations over the years. Most importantly, she loves spending time with her two children, both of whom she is very proud and making memories with them every minute possible. Probably because of her chosen career, her motto is "Live Every Day To It's fullest."
---
Michele Paddon
Michele Paddon has been involved in the Violence against Women Sector in London, Canada for 22 years as counsellor, advocate, program developer and educator.  This includes Women's Community House Abused Women's Shelter, The Community Group Program for Children Exposed to Woman Abuse, Shelternet Canada, and the London Abused Women's Centre.  Michele's work with mothers of children exposed to abuse has been adopted internationally, and she has provided training and consultation in England, Scotland, and Japan.  Currently Ms. Paddon is a Women's Counsellor with the Partner Abuse Response Program at Changing Ways.  In her work Michele supports women and children in recognizing, honouring, and coping with life losses associated with abuse, trauma, and family relationship transitions.
---
Cathy Walsh
Cathy is one of the founding members of Bereaved Families of London, Ontario Southwest Region where she has served as executive director from 1984 until 2016.  She continues to serve as Associate Director.  Cathy is past chair of the Grief & Loss Resource Committee of which she has been a member since 1983.  She is a graduate of King's University College, UWO in Palliative Care and Thanatology and continues to pursue education in relation to supporting families and individuals following the death of a child or loved one.  Cathy's journey with grief and bereavement began as a bereaved mother in 1982.
---
Barbara Saunders BA, RSSW
Barbara Saunders is the Bereavement Support Coordinator at Canadian Mental Health Association-Middlesex.  In this role she offers support in the form of grief counselling, resources and support groups for those who have been or are affected by a suicide death loss. As a result of facing fears, tears, sadness, lack of knowledge and understanding, Barbara found the courage to move beyond her perceived limitations and create a new and improved life for herself.  Returning to school to obtain a Social Service Worker diploma and graduating in 2010 from King's University College at Western University in London, Ontario with a degree in Thanatology. Barbara is also registered with the Ontario College of Social Workers and Social Service Workers. She has a private practice offering counselling for many aspects relating to grief and bereavement along with facilitating support groups in the community for suicide death and general death losses. A life of compassion and understanding built on experiences and education enable her to share a wealth of knowledge with others.  She is the first to say "don't assume anything, about anyone until you've walked a mile in their shoes."
---
Bronagh Morgan, B.A. LL.B.
Bronagh Morgan, B.A. (Trent 1993) LL.B. (Queen's 1999), is the Interim Executive Director of Bereaved Families of Ontario – Southwest. Bronagh has been a member of Bereaved Families since 2009, following the death of her daughter Violet. She became a member of the Board of Directors in 2014, and has been representing the Southwest Chapter on the BFO Provincial Board of Directors since 2016. She is a published author, certified coach and frequent public speaker who also sits on the Board of Directors of the London Abused Women's Centre. She is currently working towards certification as a Pregnancy and Infant Loss Support Person with Doula Canada, and is a Patient Advisor for London Health Sciences Centre.
---
Regimol Joseph, MSW,RSW
Regimol is a registered social worker( MSW, RSW) with a Certificate in Grief and Bereavement Studies. She is a private practioner in grief counselling. She has both voluntary and involuntary social work experience. Due to her subject interest in the areas of the psycho- social aspects of aging, cancer care, death and dying, grief and bereavement  she completed her further education with Certificate in Aging (Boston University School of Social work) and Certificate in Grief and Bereavement Studies ( King's University College at Western). She is a committed mother to four children, balancing her healthy family life while maintaining her private practice in grief counselling.
---
Shannon Calvert
Shannon Calvert is an end-of-life navigator/death doula. She provides support and companionship to individuals and their families as they navigate the practical, social and spiritual aspects of dying and grief. Shannon Calvert is a graduate of The Institute of Traditional Medicine's Contemplative End of Life Care, and Palliative Massage programs, and a graduate of the University of Vermont's End of Life Doula Professional Certification. She have a BA in Sociology/Social Justice from King's College Western University. Shannon is also a SoulCollage(R) Facilitator as she see the benefits of the expressive arts when delving into the deep waters of life and death. She is a student of Christianity and Buddhism, an avid reader, seeker and is continually expanding her knowledge and skills.  Shannon is involved on many levels with dying and death-care in her community. She is a board member of The Funeral Advisory and Memorial Society of Southern and Eastern Ontario, a member of the Grief Loss Resources Committee of London, a Death Café facilitator, a workshop facilitator, and a hospice volunteer. Shannon lives in London, Ontario with her husband and across the street from two of the joys of her life, her young grandsons!